Could This Employee Perks Scheme Retain Your Dream Team?
09th November 2023
Planning yet another celebratory pizza lunch in the office? How about an Employee Perks Scheme that truly rewards loyalty?
When looking to reward and incentivise your workforce, many companies often struggle to keep all of their staff happy. Whether it's dietary restrictions, rural isolation, religious beliefs or even something as trivial as their personal preferences; choosing a reward that genuinely excites your staff can be a HR nightmare.
With 72% of surveyed businesses saying that recognition for performance has a significant impact on employee engagement, getting this element of your culture right could work both ways. Not only could a successful reward scheme increase productivity, but statistics have shown that 79% of workers say an increase in recognition rewards would also make them more loyal to their employer.
To summarise, rewards for your staff need not be repetitive, dull and un-personalised. Getting the best out of your staff can now be simpler than ever before.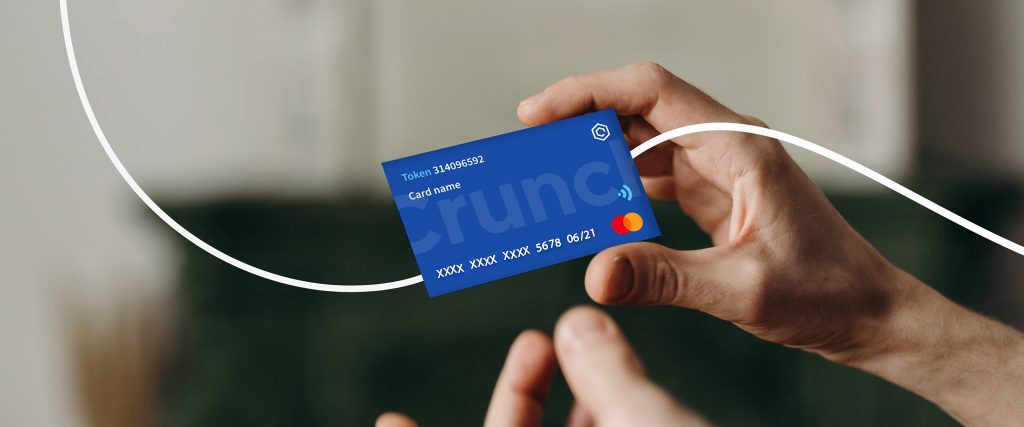 Our solution? The Crunch Employee Perks Scheme.
Fully suited to your needs, our Loyalty Cards are the perfect addition to your benefits roster.
Our prepaid cards are more than just a loyalty card. In fact, this staff reward solution will bring your business to the forefront of the Fintech future. 
Our cards can be used like a standard debit card, which means it can be used wherever and however. You can use a Crunch card online, via contactless, or to withdraw cash. Your business controls the conditions, and your employees can reap the rewards.
Our Product, Your Branding.
Crunch allows our clients to provide their employees with a fully branded experience. Both online and within the card design itself, by adding your logo, colours and more. The Crunch Employee Perks Scheme truly feels like a premium and exclusive interaction for your staff.
The Crunch Employee Parks Scheme includes our fully UK-based customer service team, who are on hand to answer any questions your employees may have about their card.
Require multiple language solutions? Get in touch to find out about our bilingual customer service options.
You will also have access to the cardholder portal and app, allowing employees to check their balance at any time. As the employer, the card management platform allows you full control of all permissions, card issuing and much more.
Rewards That Your Employees Will Love
Whether it's a one off reward scheme or a reloadable format, your employees will love the freedom of a Crunch loyalty card.

Allow your employees to choose a reward of their own choosing, and spend their incentive however and wherever they desire.
Interested in starting a loyalty and incentive card for your employees? Contact Mark on @mark-dilloncrunchpayments-com to find out what we could do for you.